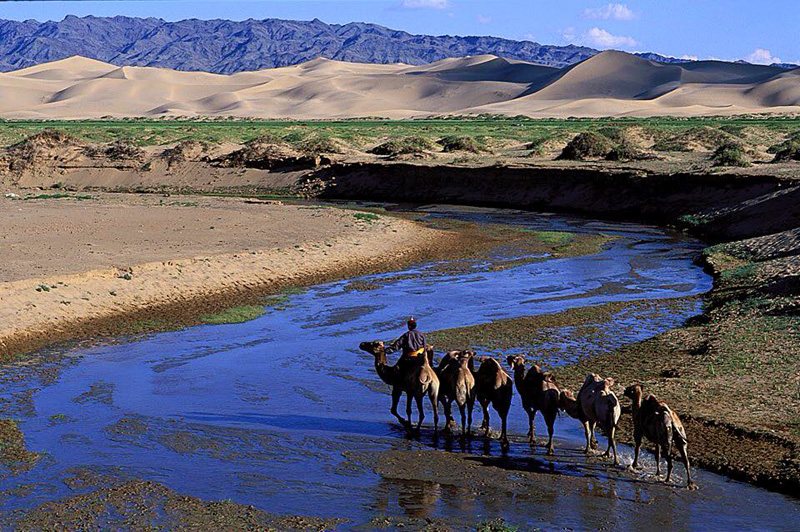 Gobi Gurvan Saikhan National Park
Gobi Gurvan Saikhan National Park is the end of Mongol Altai Mountain Range into gobi. Gobi Gurvan Saikhan National Park is recevied its protected area status in 1993 and it's the largest national park, that covers approximately 2.7 million hectares. 
The landscape have a variety of ecosystems including oasis, salt marshes, dunes, mountain steppe, alpine meadows and wetlands. Gobi Gurvan Saikhan National Park is home to rare wildlife species including globally endangered snowleopard, wild sheep of argali, and wild goat of Siberian ibexes, the Asiatic wild ass of Khulan, black-tailed gazelle and Lynxes. 
White and black tailed gazelle, wolves and foxes are common in Gobi desert. The National Park has about 290 plant species and 38 of them are endemic plants.
Famous Red Flaming Cliffs of Bayanzag
Famous Red Flaming Cliffs of Bayanzag, where were found dinosaur eggs by the expeditions of Roy Chapman Andrews in 1922. Bayanzag means "Rich in Saxaul", where you can see young Saxaul forest bushes in the sand on the Paleontology world centers. 
It is rich of Dinosaur discovery sites of Bayanzag, Tugrugiin Shiree, Khermen Tsav and Nemegt and the discoveries can be seen in the Natural History museum in Ulaanbaatar.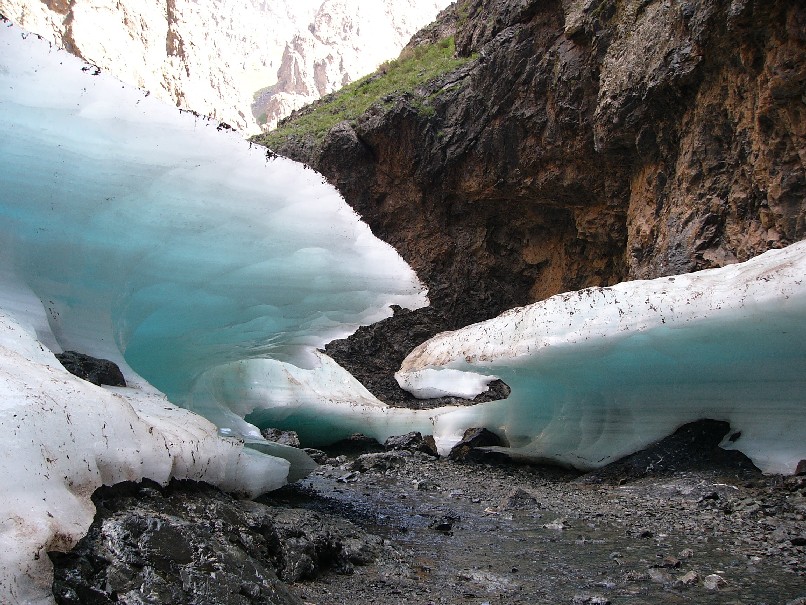 The Famous Yolin Am (Yol Valley)
Yol Valley is the highest peak of Eastern beauty Mountain and its altitude reaches 2815 meters of above the sea level. Yolyn am is valley with several meters of thick ice for most of the year in the middle of Gobi desert, which is famous with its dramatic unusual scenery.
Imagine that till mid July you can visit and see the ice gorge with the small stream of Yolyn Am in the hottest summer days. Dungenee Valley is a spectacular narrow gorge with tiny stream, located in 18 km of the west of Yolyn Am. It is a perfect place for hiking.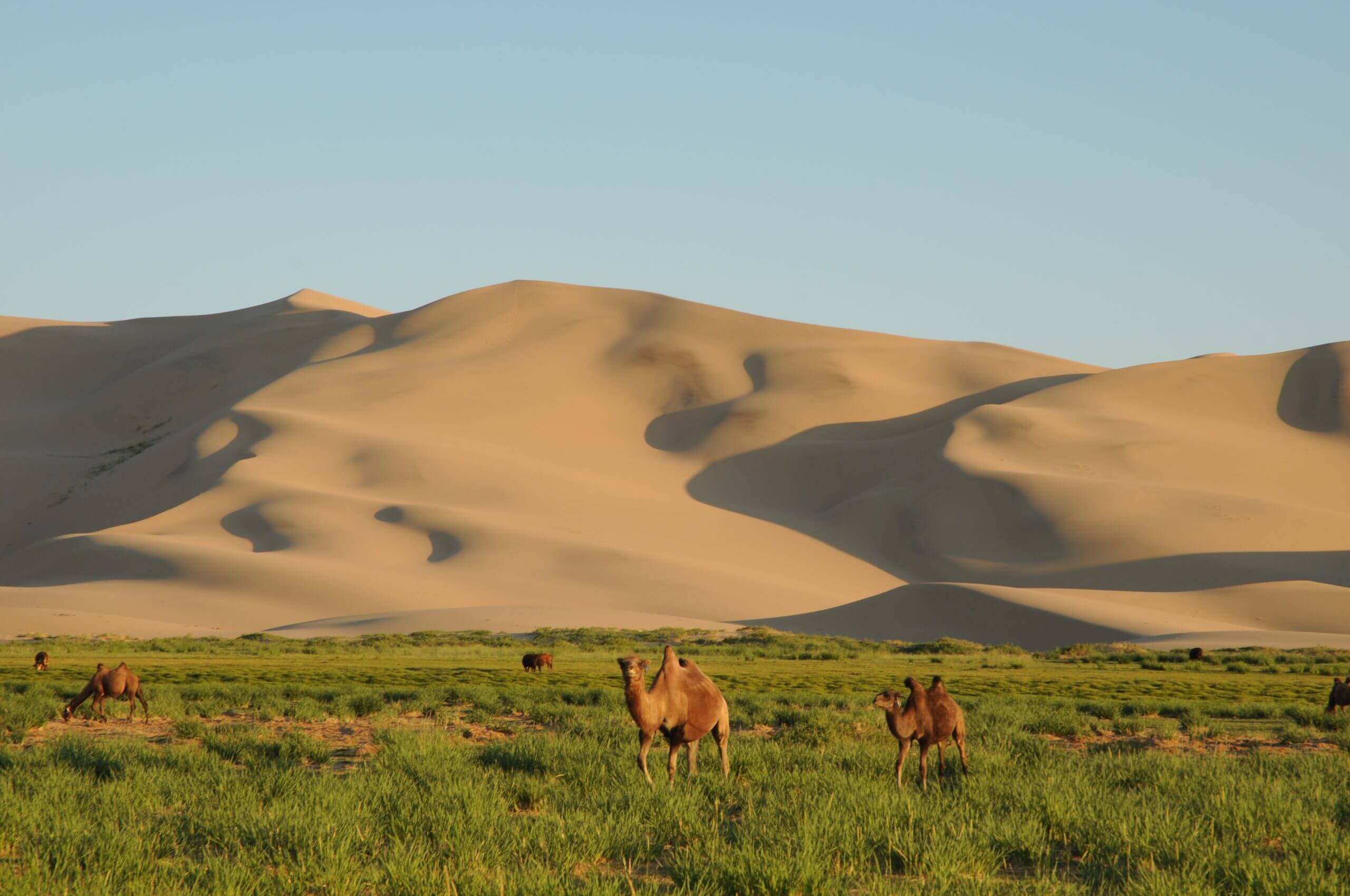 The Famous Sand Dunes of Khongoriin Els
Khongoriin els strech over 180kilometers (112 miles) from North West to South East and its height reaches to about 300 m, the with varies 2 to 12 km. 
Khongoryn els is also called Singing dunes and it has a spectacular view of combination blue mountains and golden yellow sand dunes. you will have a superb experience to watch Gobi sunset and Gobi sunrise in the desert as well as night stars, moon in the Gobi night.